I post a lot of rants, because there's a lot of negative crap to rant about.
But hey, it's not all bad. There are still a lot of great people out there. And once in awhile they do something really incredible that warms the cockles of my cynical heart.
This is one of those times!
Crooks beware! Batkid is fighting crime Friday in the mean streets of San Francisco.

With the help of the Make-A-Wish Foundation and the city, 5-year-old Miles Scott, aka #SFBatKid, will rescue a woman from cable car tracks and capture the evil Riddler as he robs a downtown bank.

A flash mob will then summon the leukemia patient for another caper — the diabolical kidnapping of the San Francisco Giants mascot — Lou Seal — by the Penguin.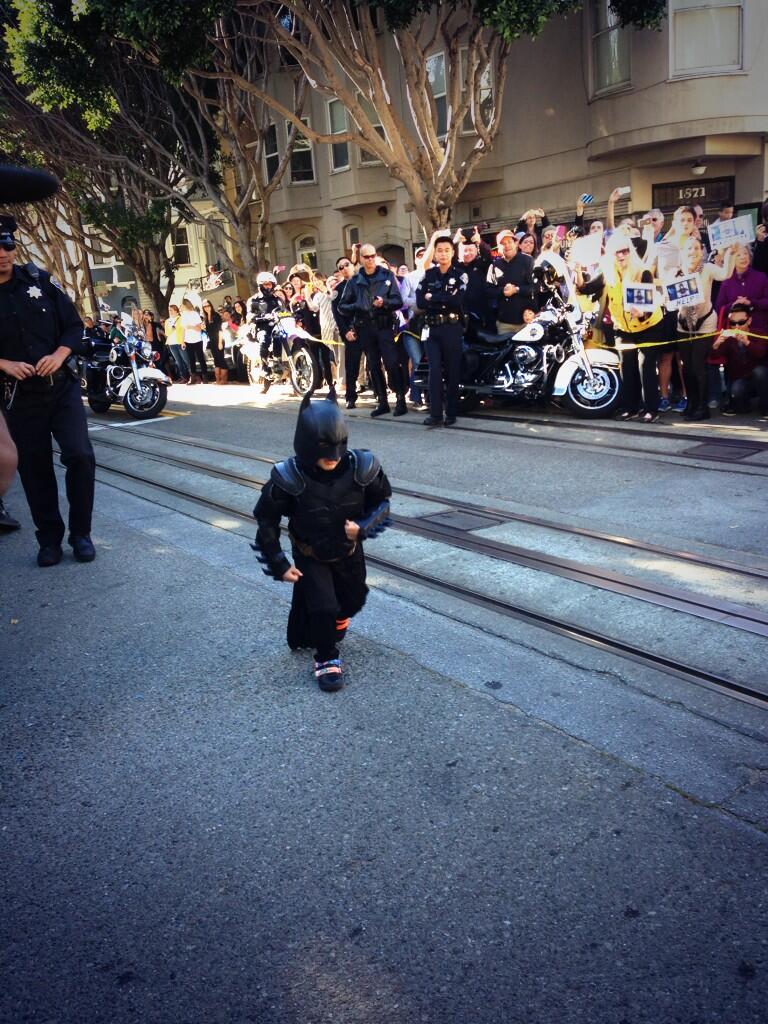 Follow the antics here: #SFBATKID